Definition
Paired preference tests require consumers to make a choice between two specific foods, products, services, etc., or to indicate that there is no preference.

Method
The paired preference test allows you to compare two rows for each column independently. So, in the tab definition, add the question to the row with the two responses you want to compare and the question (e.g. products) to the column.
In the calculation section, select the Paired Preference test. Note in advanced option, you can select either display the Sigma or the Probability.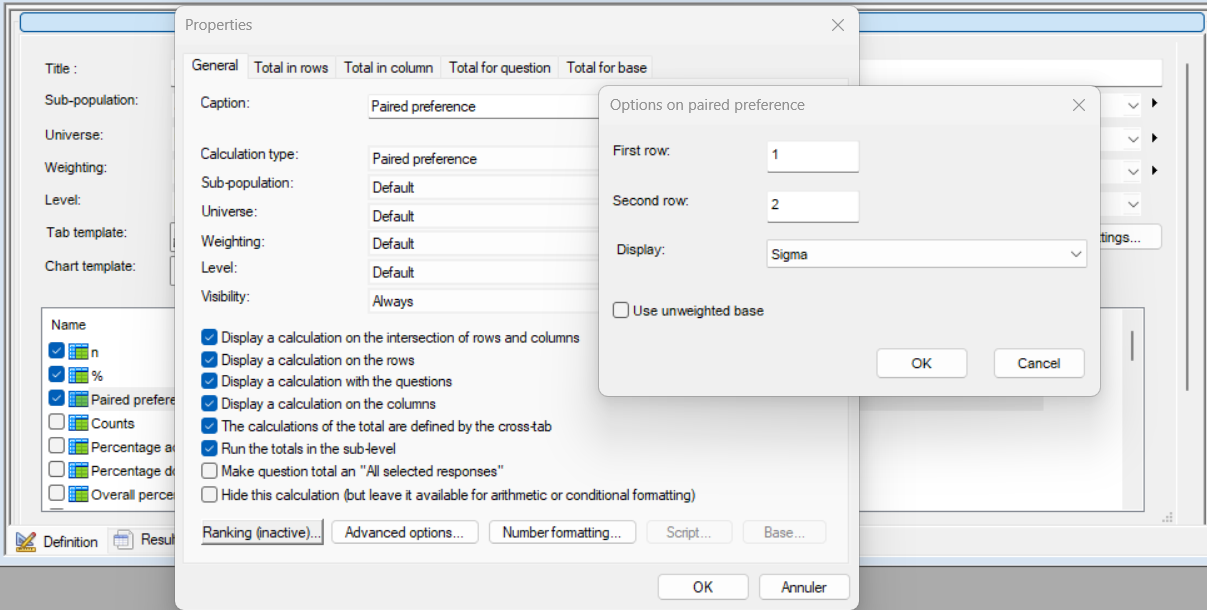 In order to highlight the "preferred" items, we apply conditional formatting on the paired preference calculations to show when the values are < -1.96 or > 1.96 i.e. significant at the 95% confidence level. That's done by right-clicking on the calculation > Conditional formatting and inserting your rules:
The result when you run your table: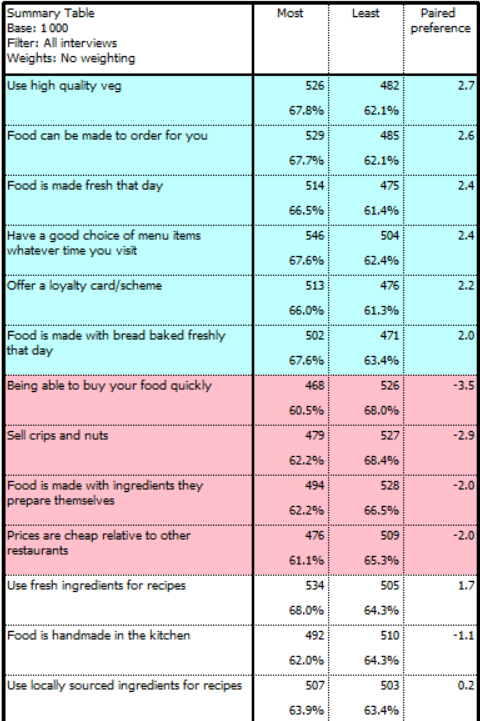 Formula
The following table shows the notation used for this test:

The proportion in each row i is: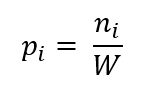 We will use the effective base for each row i calculated as follow when: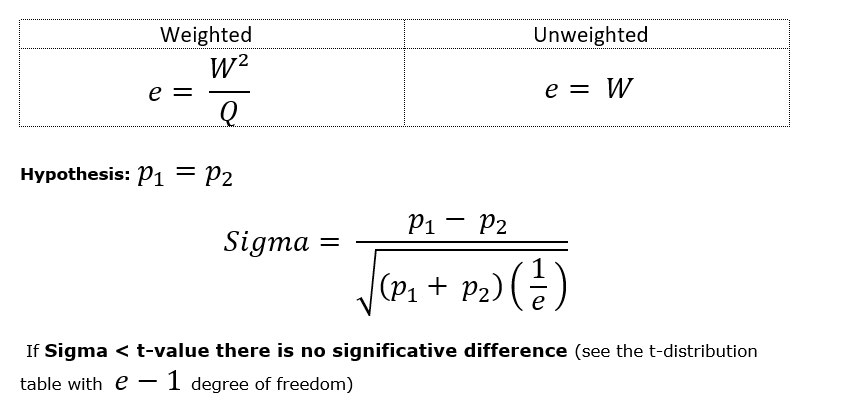 Example
You'll find here an example project zip file with a portfolio.