Minimum requirements:
Hardware and Software
| | |
| --- | --- |
| OS | Microsoft Windows 7 - SP1 |
| Processor | OS requirement |
| RAM | OS requirement |
| HD | 100 MB of available disk space |

You should have the read/write/modify permissions on the Askia installation path (usually C:\Program Files\Askia or C:\Program Files (x86)\Askia).
Recommendations
Minimum screen resolution: 1024*768.
Microsoft Office (2007 or higher) including Microsoft Access.
Before the installation, contact your IT department or the person in charge of the data collection. It is advised that you use a version of AskiaSuite that matches the version of the data-collection platform. Only the first three digit of the version number are relevant (i.e. If the data collection is at version 5.3.5.2, use AskiaField latest 5.3.5 installer).



Run the Installer
Download the latest version setup file from
here.
The AskiaSuite setup file includes AskiaDesign, AskiaAnalyse, AskiaTools, AskiaEntry, AskiaLister, AskiaTranslator, AskiaWord and AskiaSurf.
Login to your PC with an Administrator account.
Check that the setup is unblocked.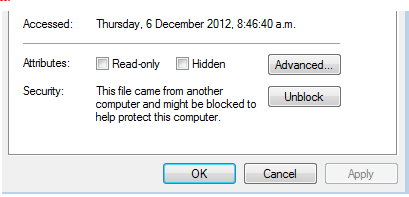 Right-click on the setup file then click on "Properties".
If there is a clickable button named "unblock" make sure to click on it, before validating with "OK".

Start the installation
Run the setup as Administrator.
Select your language: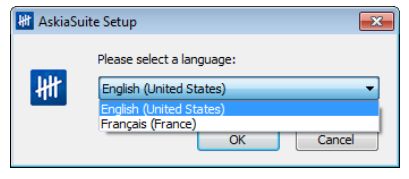 Click Next: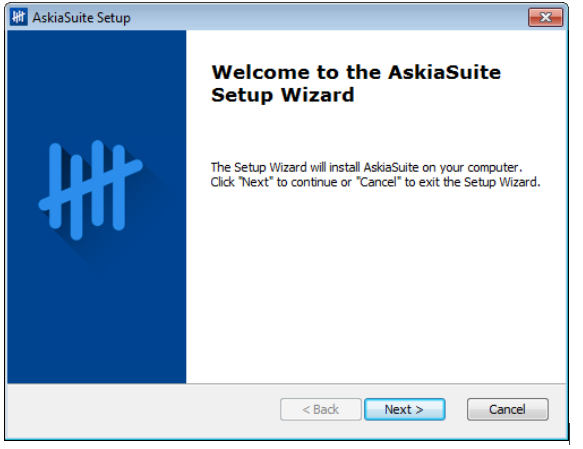 Select "I accept the terms in the License Agreement" and click Next: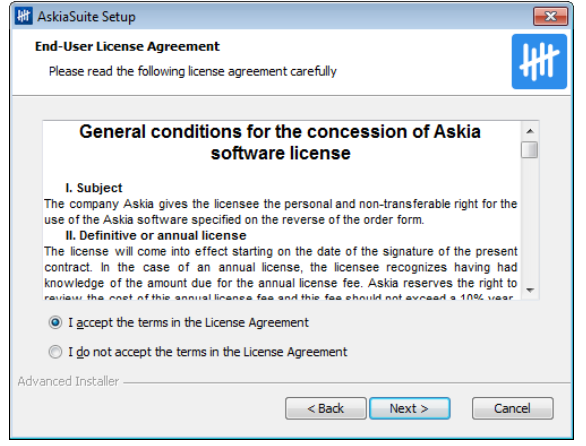 Choose the setup type that best suits your needs and click Next: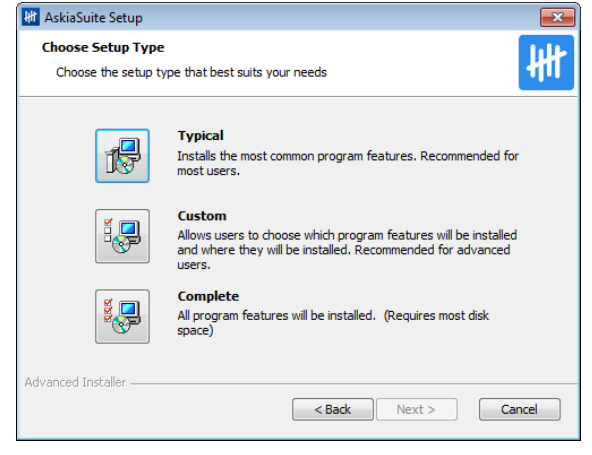 The setup is now ready. To proceed just click Install: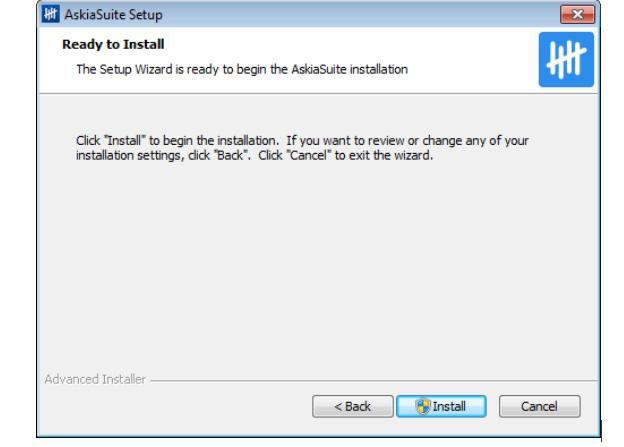 The installation proceeds: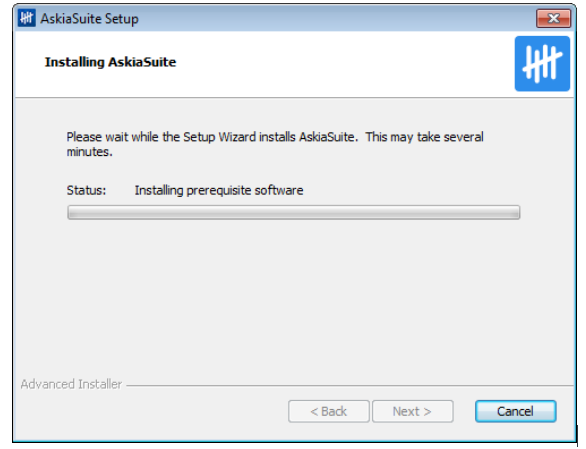 Once completed, you can click Finish.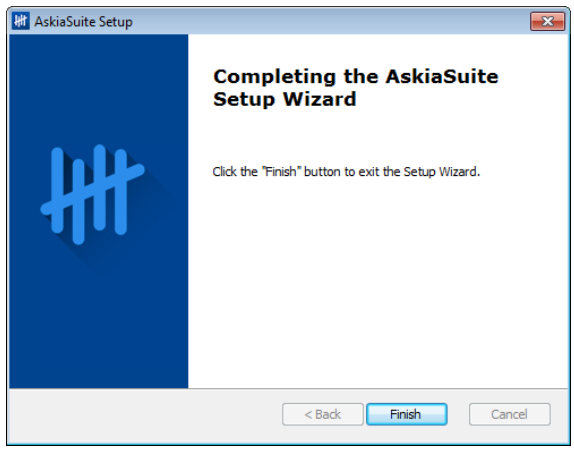 Note: The Setup will automatically check, & install when necessary, Microsoft's latest runtime components for C++ applications: VCRedist.exe.
Licensing Controls
Start AskiaDesign or AskiaAnalyse and at the end of the installation contact your local Askia office to activate your licensing:
Keep the installation dialogue open until you have received your licensing code from your local Askia office.
If you also have an agreement to use AskiaSurf, open the AskiaSurf module and contact your local Askia office to activate your license.
All the other AskiaSuite modules should work without licensing controls.