Applying weights in AskiaAnalyse
To create your weighting in AskiaAnalyse, you can:
Set the target required for each category and AskiaAnalyse will calculate a weight per interview.
Set an initial weight (using a numeric value).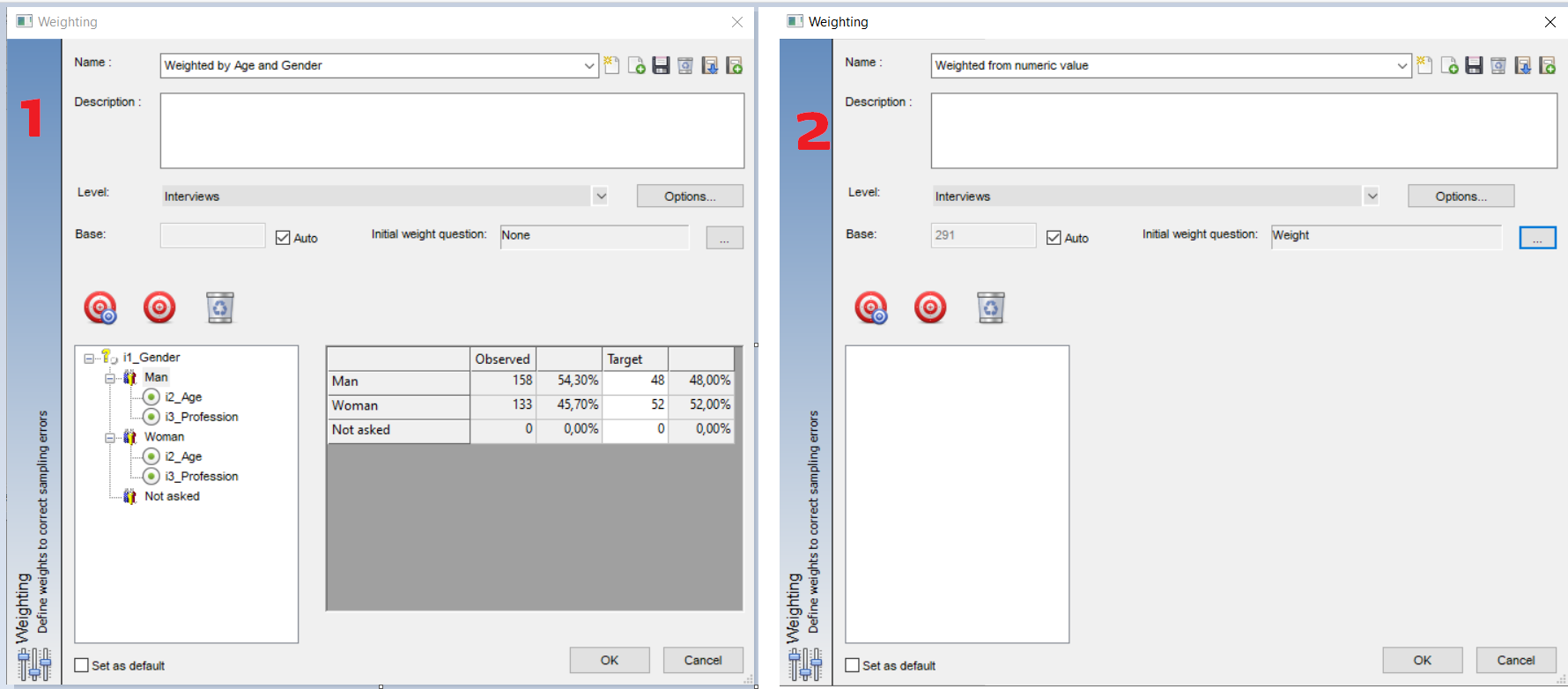 To apply the weights that have been created open a tab definition and select your weighting from the drop down box menu, as below: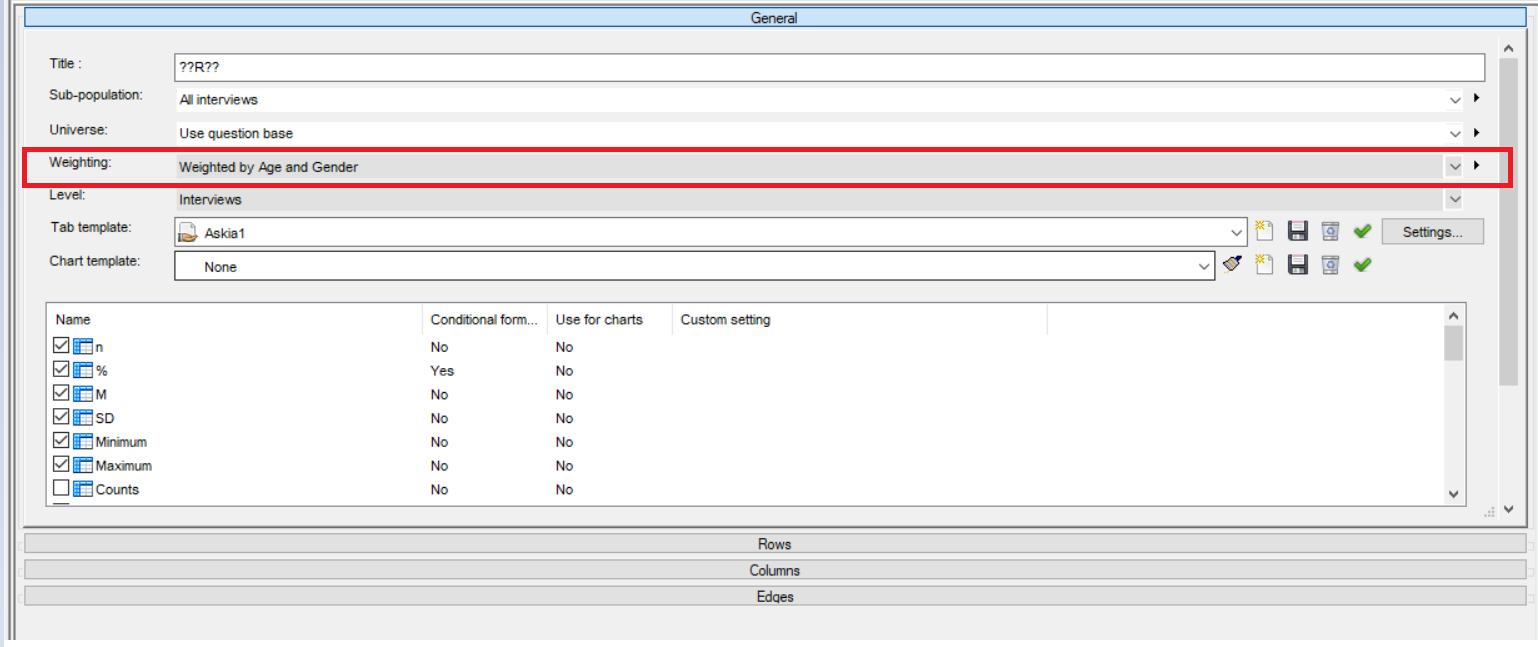 Add questions in row and run your table: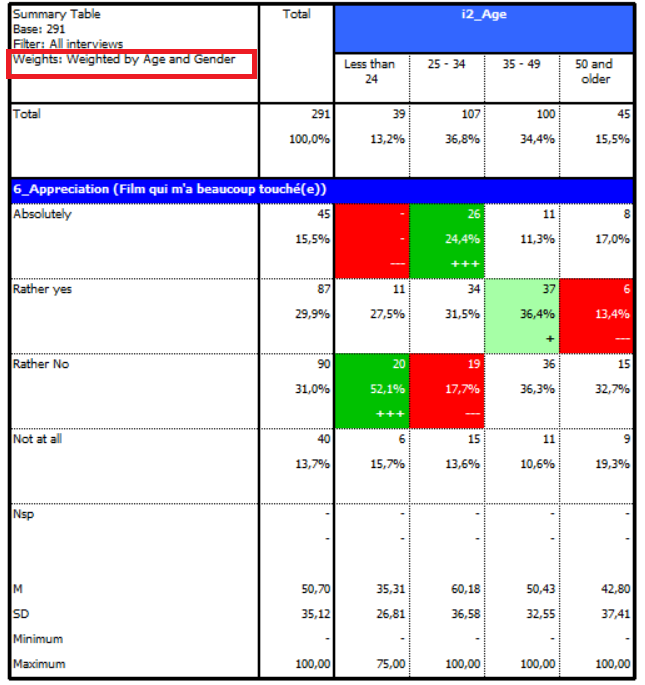 You can view a demo of the process here.
You can also customize the calculations (e.g. show both a weighted and unweighted base on tables).