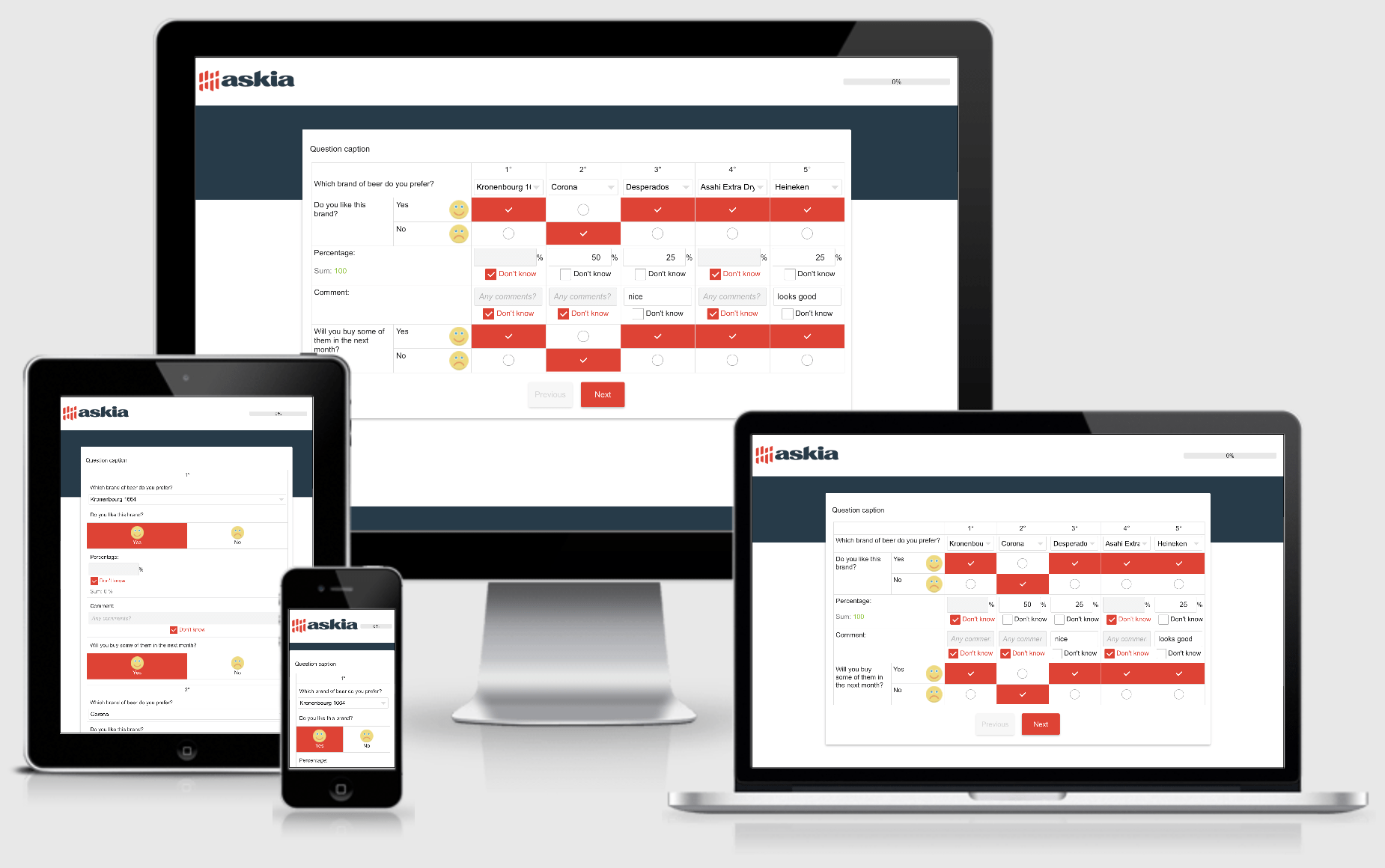 To access to the live survey, click on the picture above.
To download the QEX file, click here.
Version of the ADC: 2.0.1.
This ADC allows you to create a grid/table with many different question types that run sequentially down the screen in columns for each category. The table grows horizontally as each category is revealed. On smaller screens the ADC will automatically deconstruct this table and deliver it to the respondent in a more suitable way for mobile phones.
This control is compatible with single or multiple or numerical or open ended or date time questions inside a loop.
NOTE: This ADC doesn't support ordered multiple closed questions.