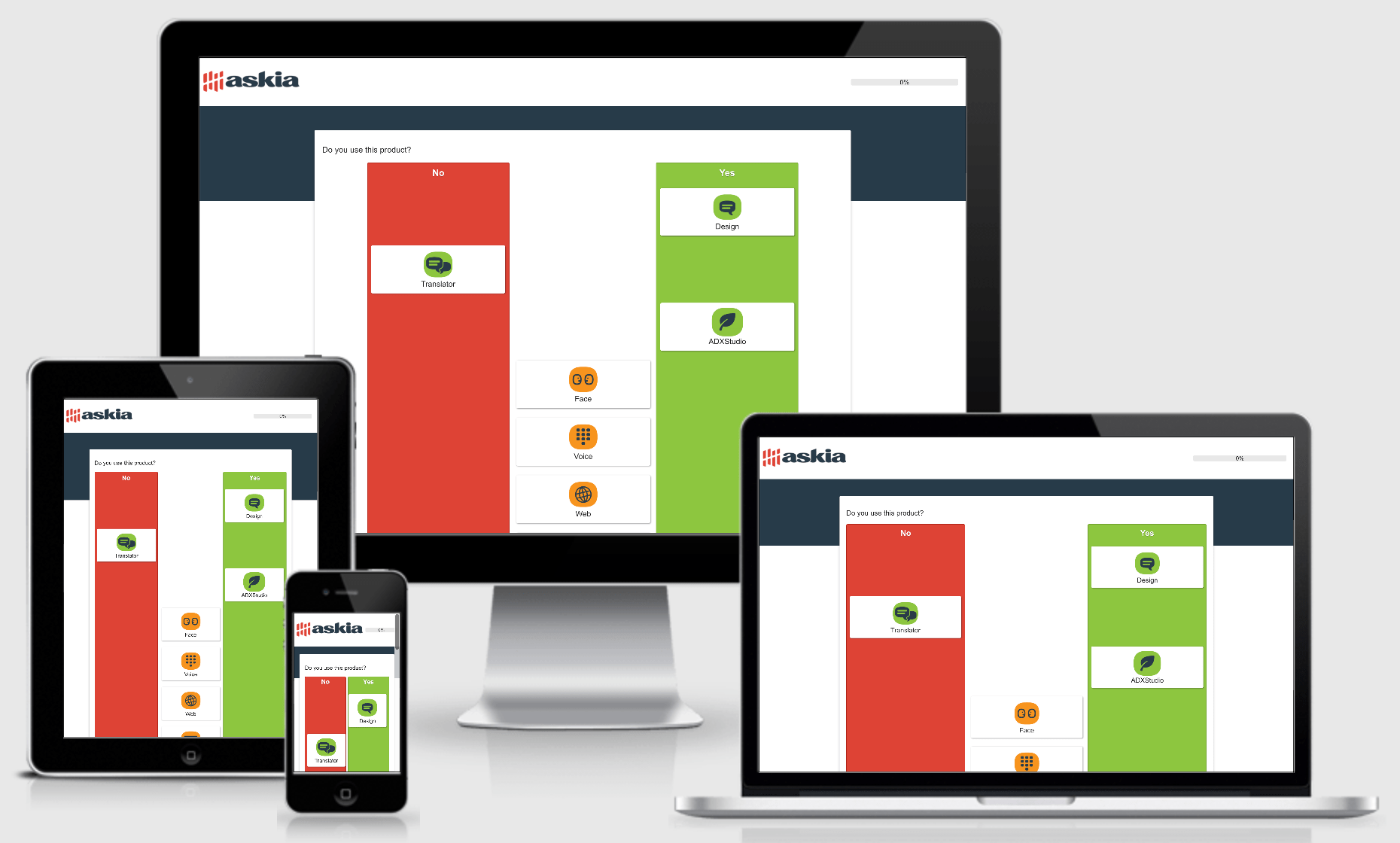 To access to the live survey, click on the picture above.
To download the QEX file, click here.
Version of the ADC: 2.0.2
This ADC is great for when you want a respondent to choose one of two responses for a series of products, brands, services, etc. The selection process is to drag and drop each response to the left or right.
This control is compatible with single questions with 2 responses inside a loop.