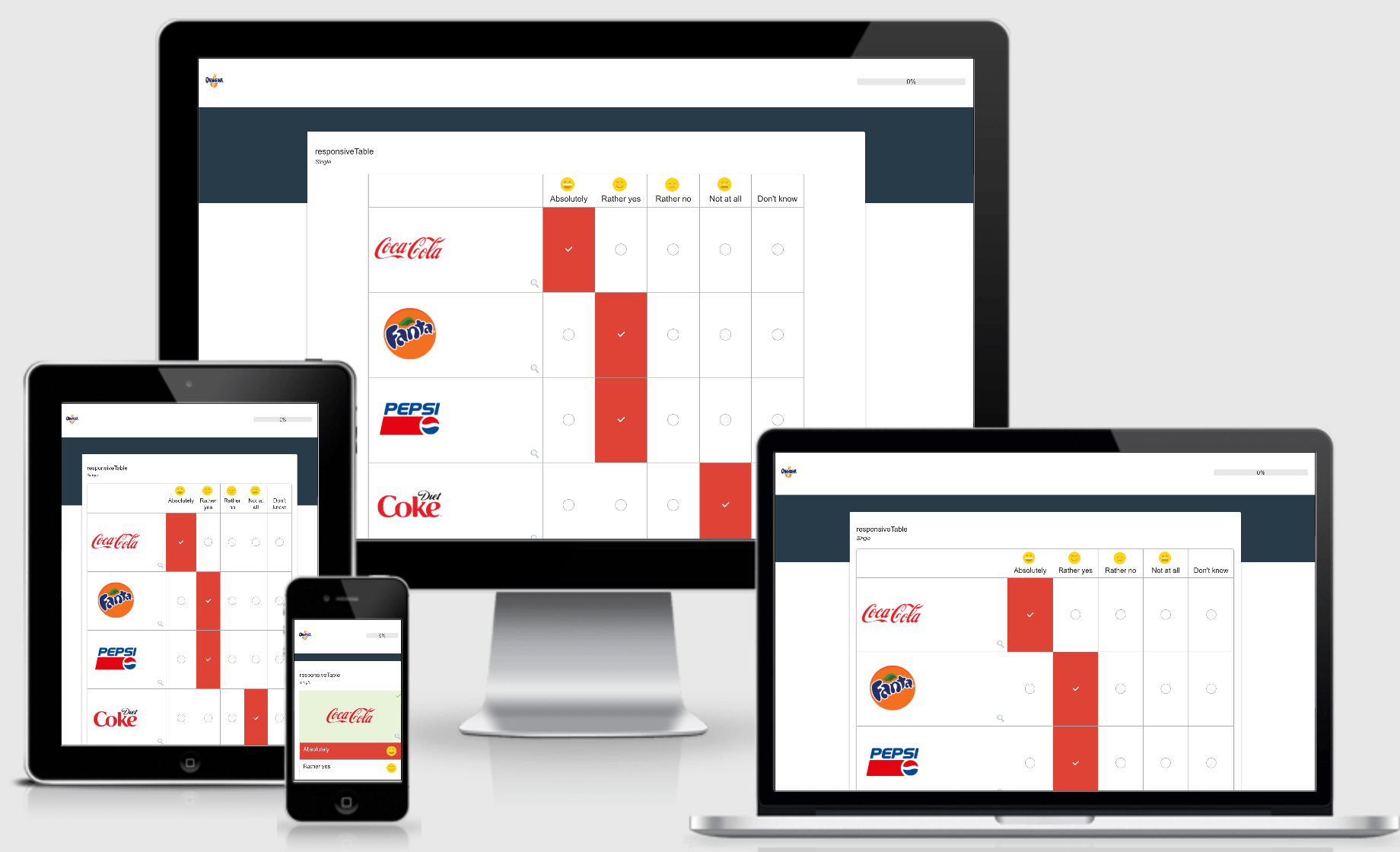 To access to the live survey, click on the picture above.
To download the QEX file (in example directory), click here.
Version of the ADC: 2.0.18.
This ADC allows you to create a grid/table that is excellent for presenting loop items on a single page - e.g. a ratings grid for many brands. On smaller screens the ADC will automatically deconstruct this table and deliver it to the respondent in a more suitable way for mobile phones.
This control is compatible with a single or multiple closed question inside a loop.
NOTE: This ADC doesn't support ordered multiple closed questions.