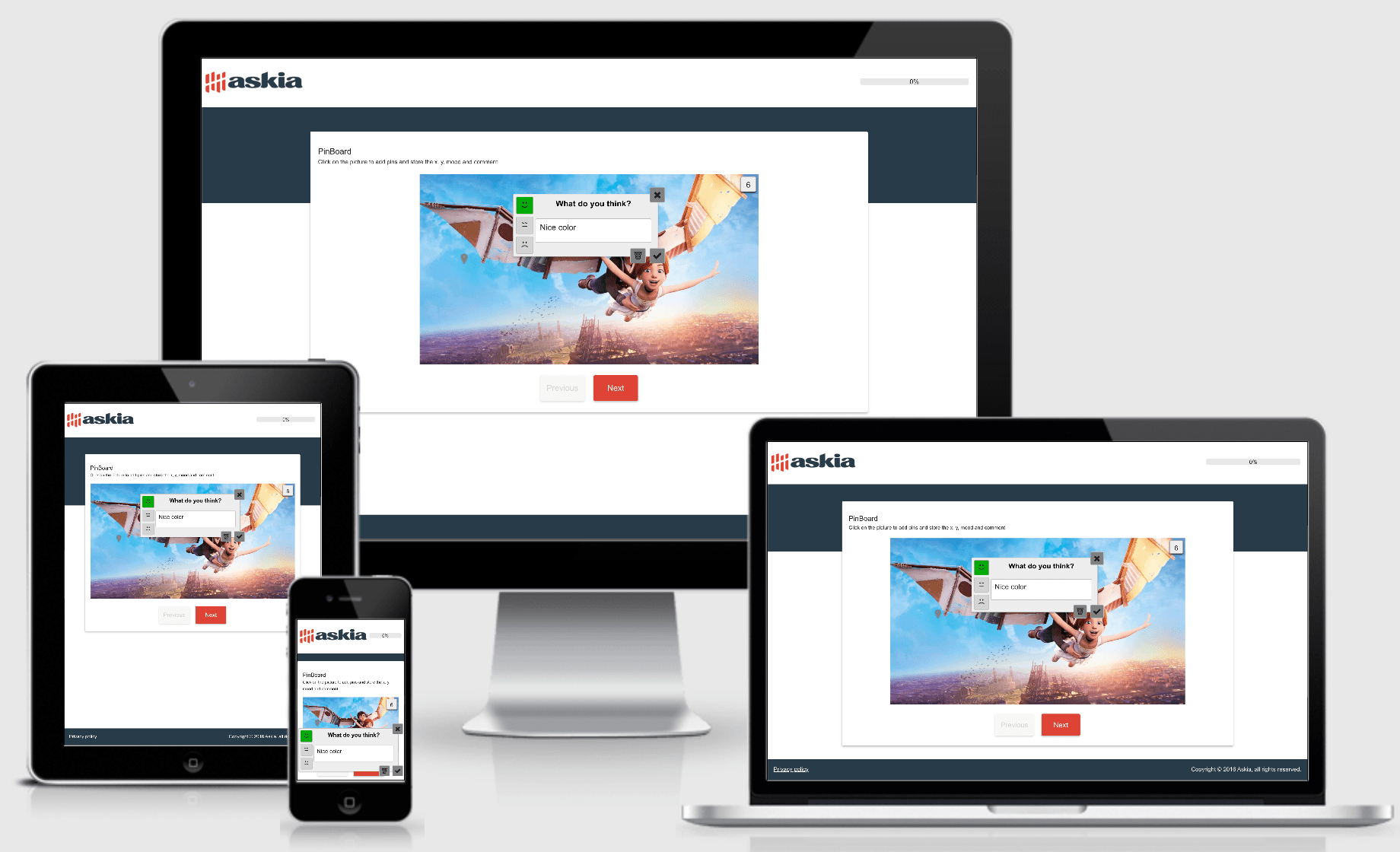 To access to the live survey, click on the picture above.
To download the QEX file (in example directory), click here.
Version of the ADC: 2.0.3.
This ADC is great for recording a respondent's views of an image or advert. They can click on a part of the image and add a comment, which can be recorded as positive, neutral or negative. The comment is the captured, along with the mood and the X & Y co-ordinates of the click. Multiple clicks can be allowed. The results can then be accessed via an interactive version of the image (see demo above).
This control is compatible with a open ended response block (loop of loop).
Everything for the set-up is explained in the video below.
Example video