| | |
| --- | --- |
| Summary | This article gives you access to the PinBoard adc 2.0 Javascript control. You also got access to a live example, qex file example and details of the parameters available for this control. |
| Applies to | askiadesign |
| Written for | Scriptwriters and survey authors |
| Keywords | adc; adc2; javascript; control; design; askiadesign |
Table of contents:
Definition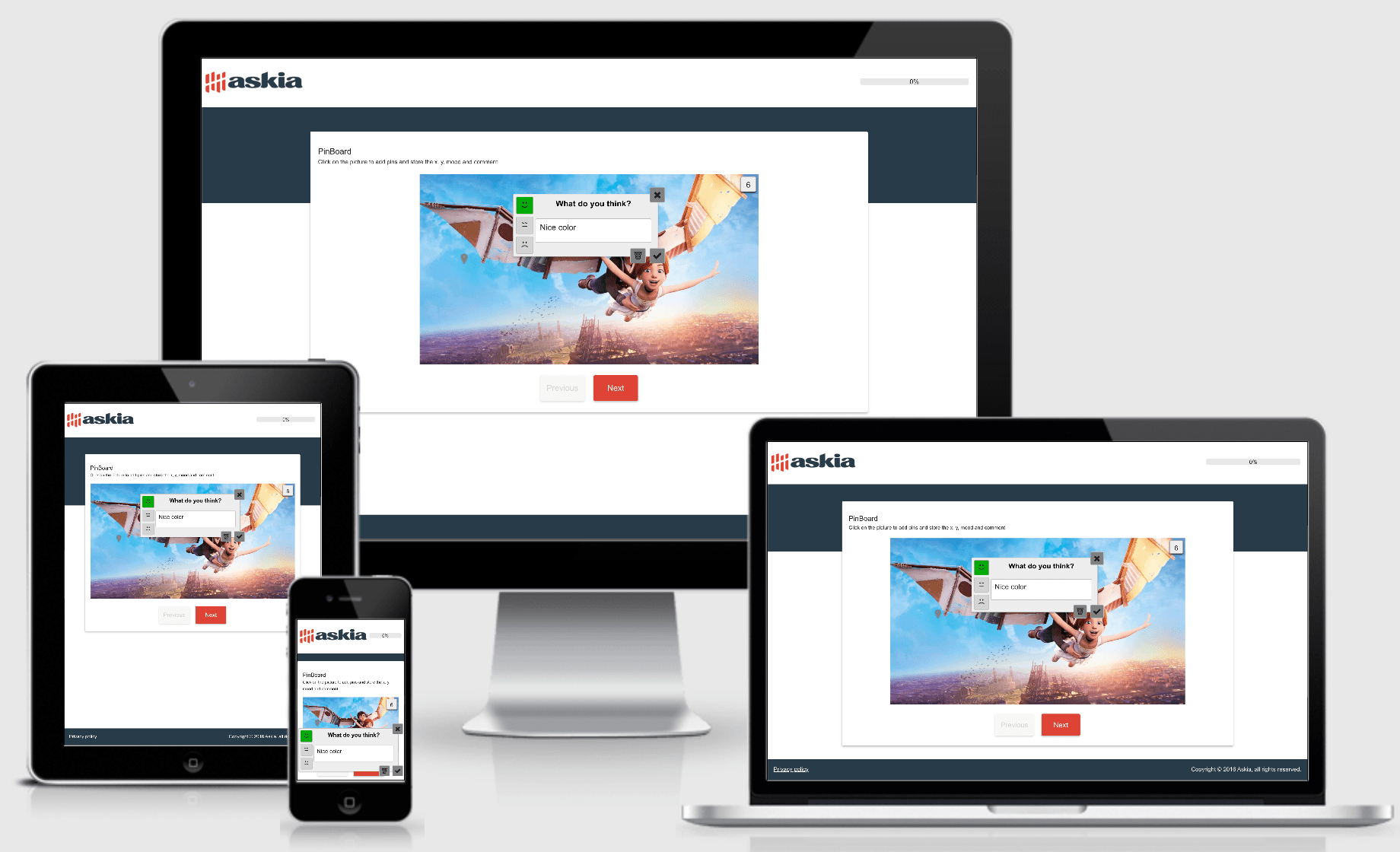 To access to the live survey, click on the picture above.
To download the qex file (in example directory), click here
Version of the adc: 2.0.3
This control is compatible with a open ended response block (loop of loop).


Everything is explained in the video below.
Example video