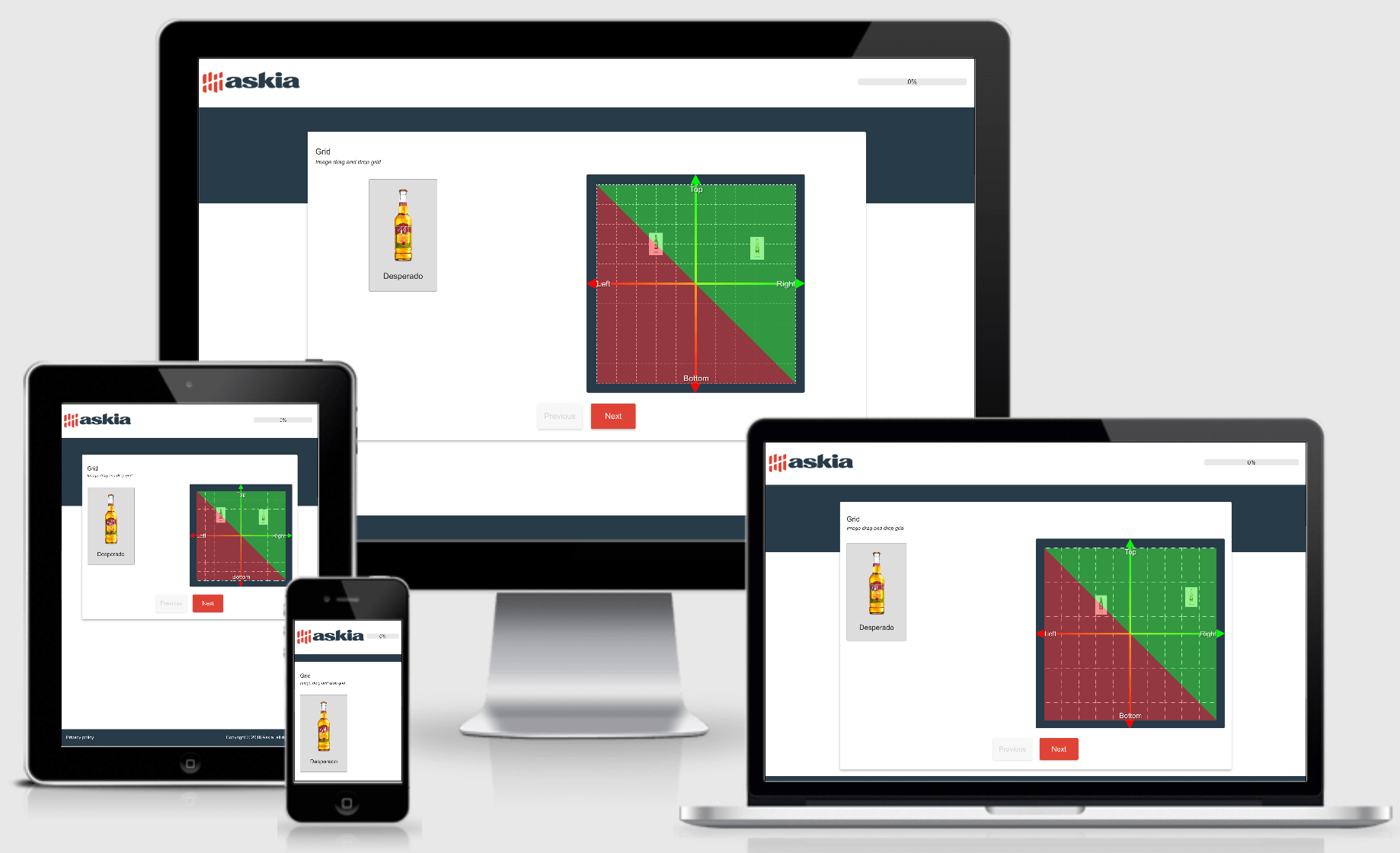 To access to the live survey, click on the picture above.
To download the QEX file (inside the example directory), click here.
Version of the ADC: 2.0.2.
This ADC provides an engaging way for respondents to consider brands, products, etc. based on two factors at the same time. For example price and quality. Respondents drag and drop each brand onto the two dimensional grid.
This control is compatible with a numerical double loop question (response block).