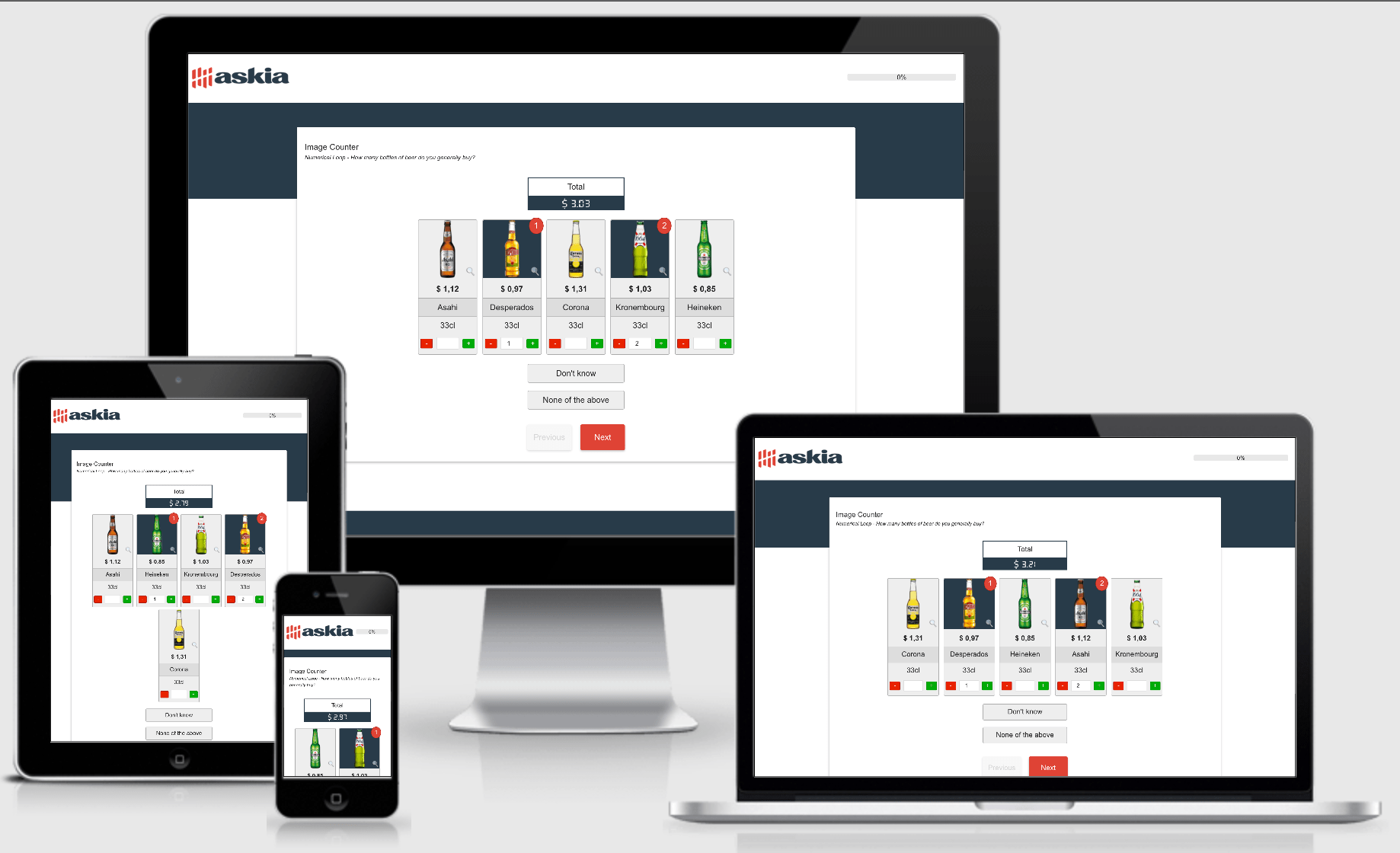 To access to the live survey, click on the picture above.
To download the QEX file (in example directory), click here.
Version of the ADC: 2.0.2.
This ADC is ideal if you would like to show a series of images of objects, brands, etc and also count the number of items for each image selected. There are a number of parameters available to manage the options in the control.
This control is compatible with a numerical loop question (response block).