Customise screen layout for end users
| | |
| --- | --- |
| Summary | This article describes how to customize the AskiaVista screen layout. |
| Applies to | AskiaVista |
| Written for | Data processor |
| Keywords | customize; vista; askiavista; |
It is possible for Vista Administrators to customize what the users see when they login to AskiaVista.
To do so, the Authorisation (currently in Vista5 administration mode) needs to be changed.
Screen layout
It is possible to hide / unhide the following items in the screen layout:
Rows
Columns
Edges
Distribution
Properties (see below for more detail on this one)
Raw data
Developer tools.
Vista5 Authorisation settings: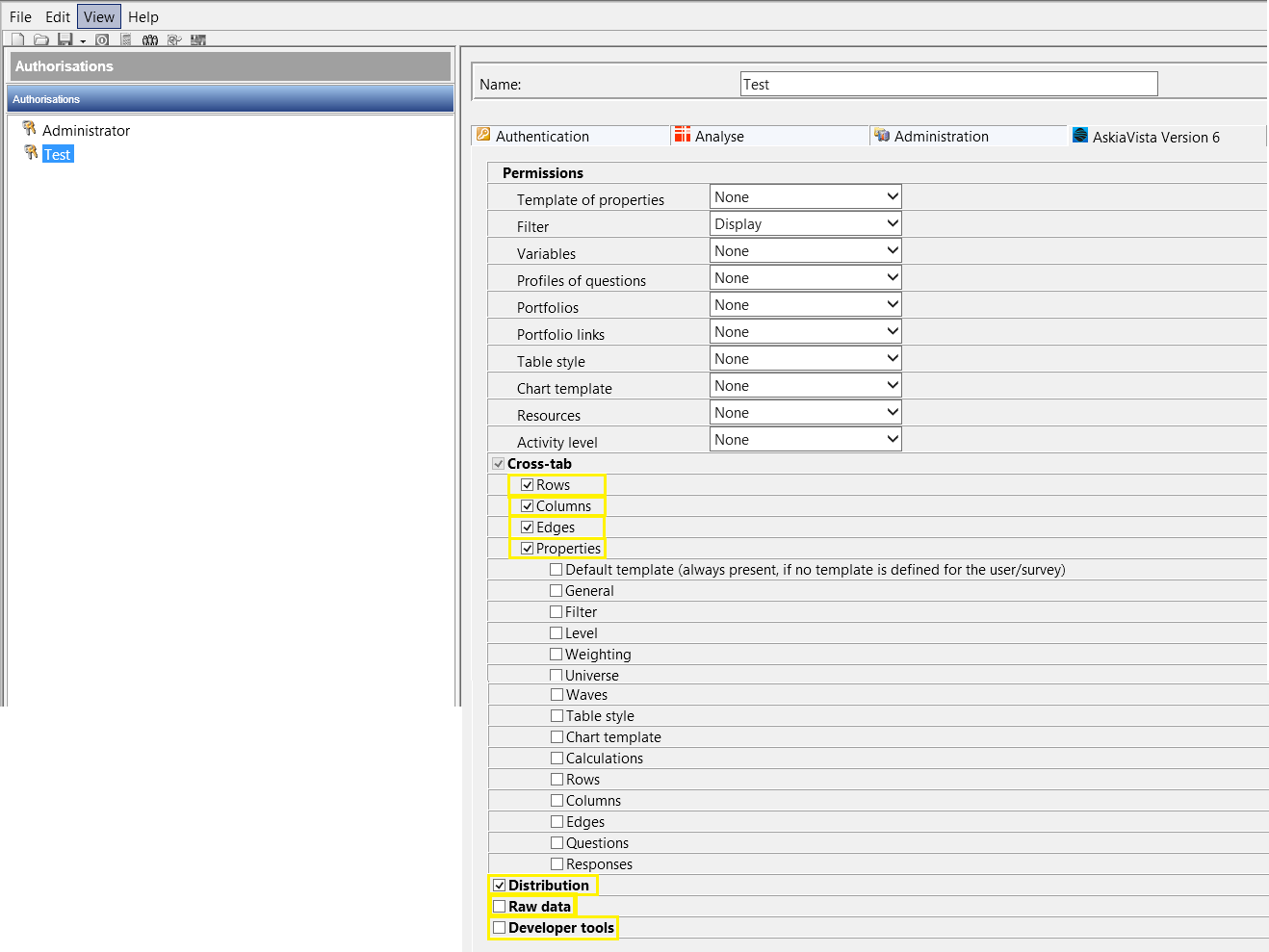 AskiaVista Screen Layout: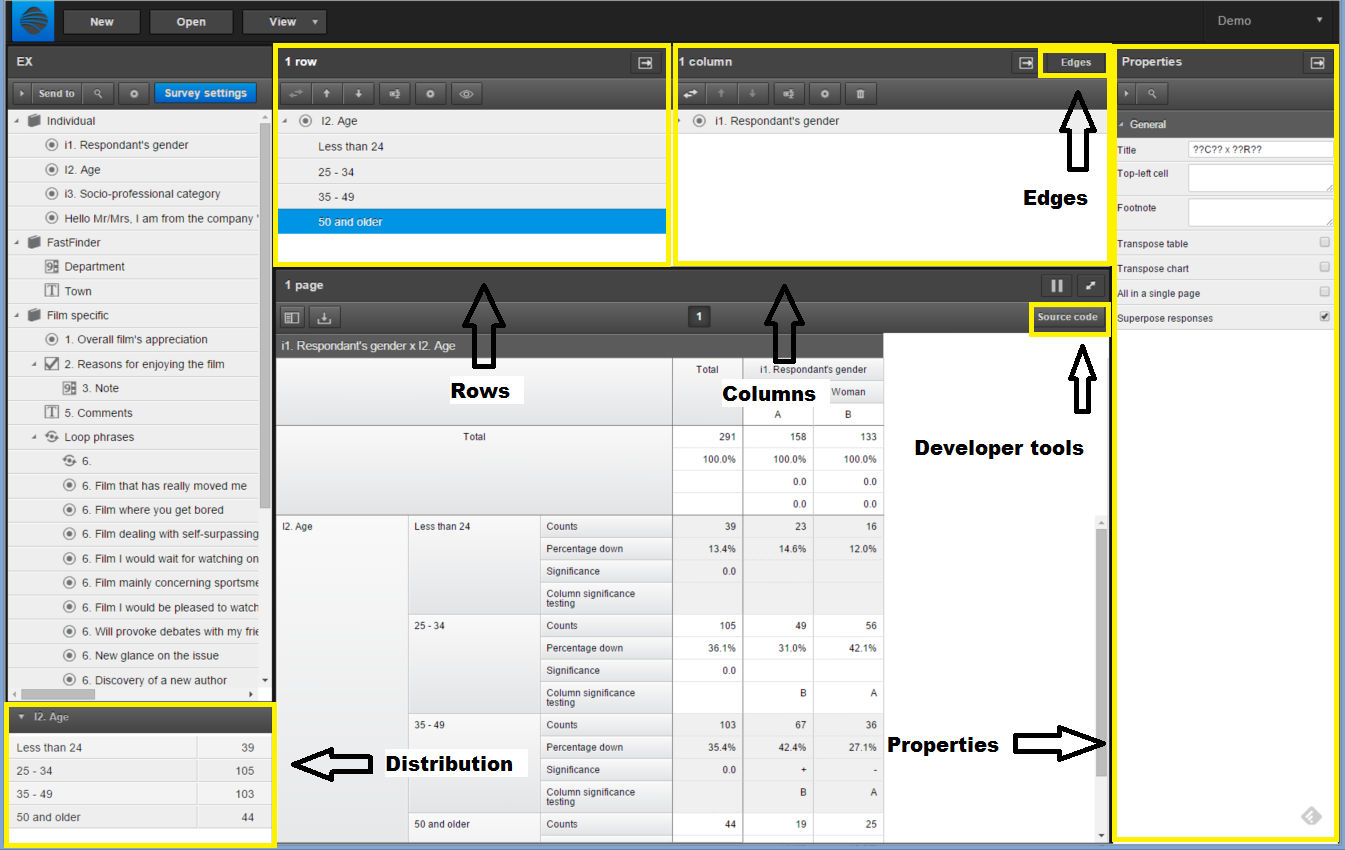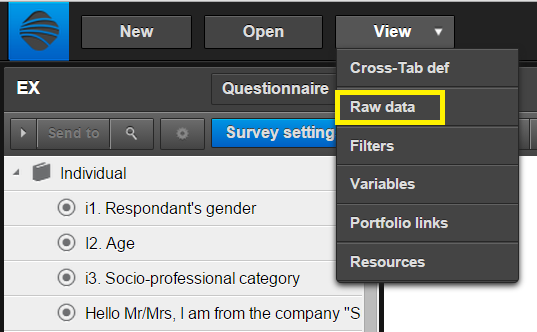 Properties
It is possible to customize the properties panel on the right hand side and hide / unhide several items:
Vista 5 Administration mode Authorizations: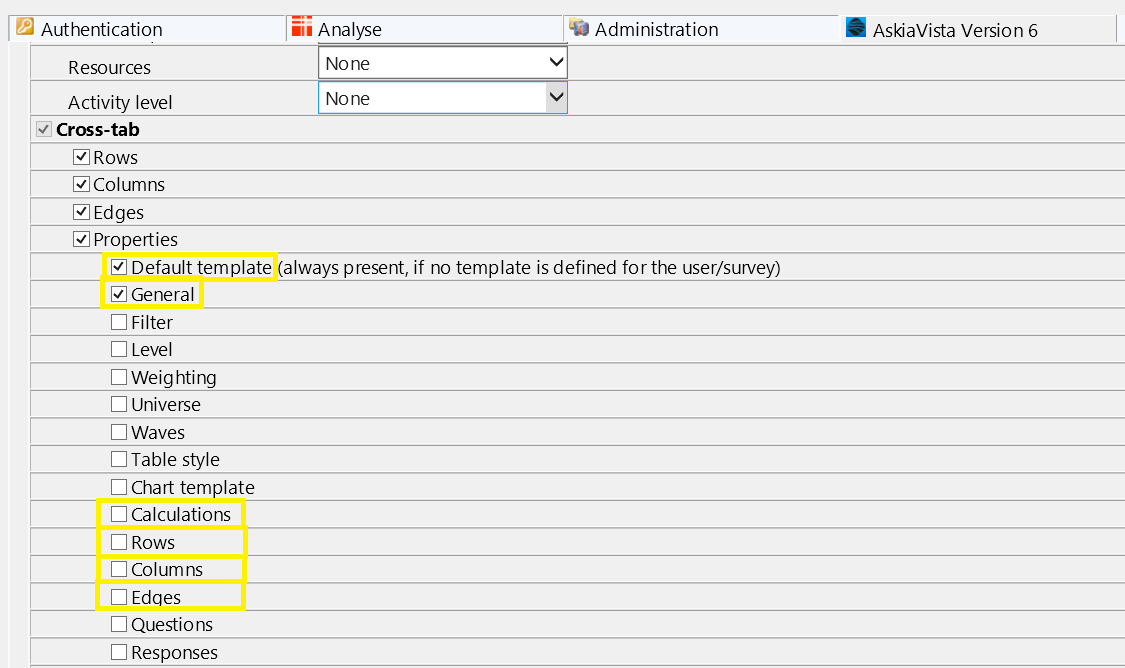 AskiaVista Properties: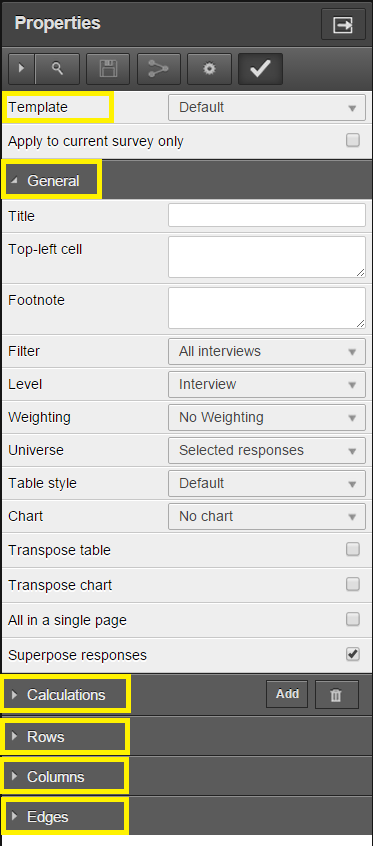 Permissions
In Vista 5 is possible to add permissions to create:
Filters
Variables
Portfolio links
Resources
Vista5 Authorisation: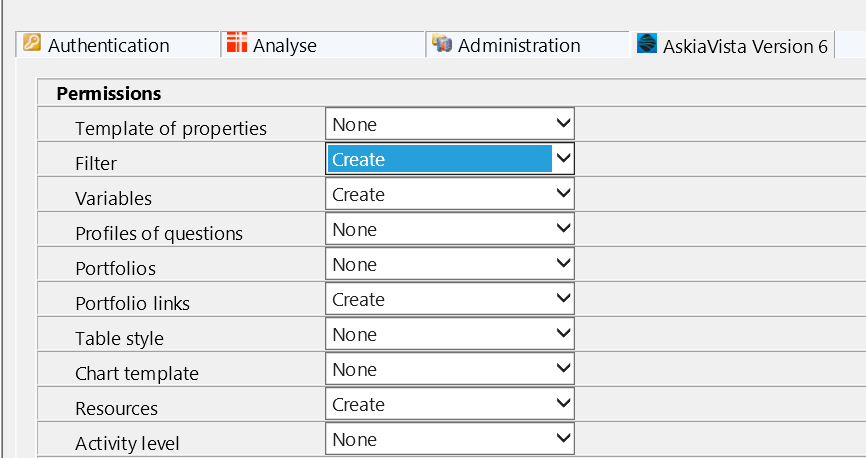 In AskiaVista you can find those options on the top menu "View"