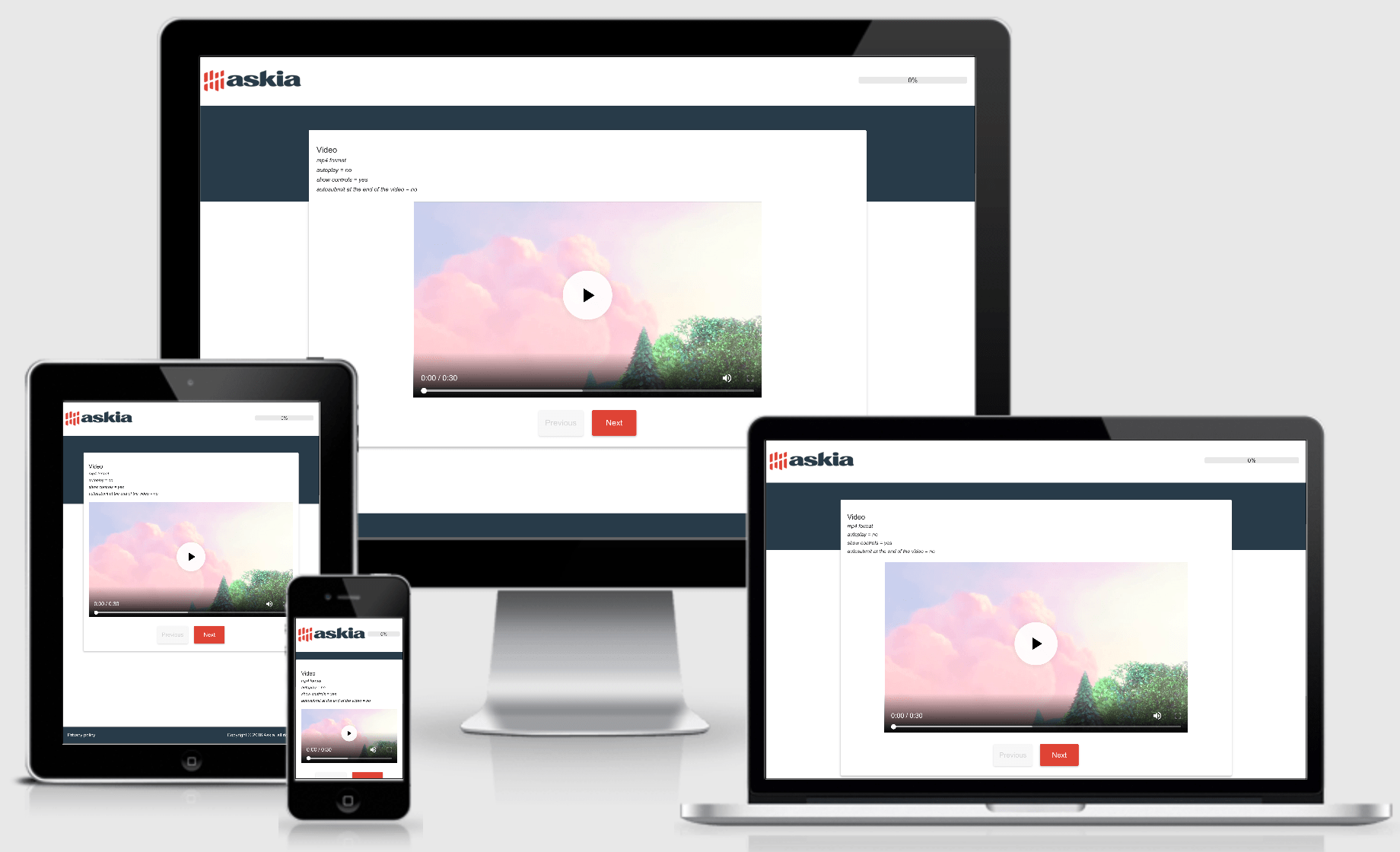 To access to the live survey, click on the picture above.
To download the QEX file, click here.
Version of the ADC: 2.0.4.
This ADC is recommended when you want to play a video to a respondent during a web survey. The video player works well on all devices. There are a number of parameters to control the player in the survey.
This control is compatible with a chapter or label.
Note: The format of the video file should be .mp4. You can use Miro video converter or any converter for that. The auto-submit functionality will not work for IE8 and below.