Create a sample list with lister
To create a sample list , you can import a:
csv
Excel (xls, xlsx, xml) or
Acces file (md, accdb) with Lister
The program is located in:
C:\Program Files (x86)\Askia\AskiaSuite\lister.exe
Run lister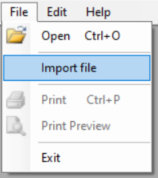 Import
Select your local file to import and then click on Open.
The system will allow you to slect the sheet , the database name.
By default all fields will be selected :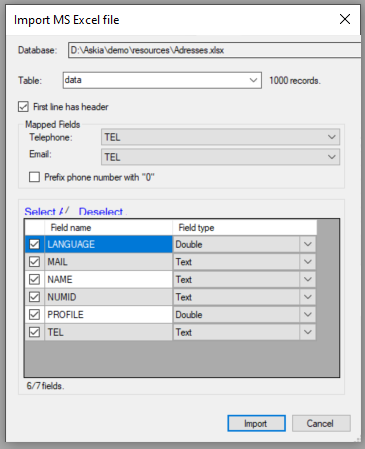 If you want to use the sample list for:
a CATI survey , set the Telephone field that will be used by the dialer
a CAWI survey , set the Email field that will be used by the emailer
a mix-mode survey, set both Telephone and Email fields
Then click on

.
Name your lst file.
N.B. : The system will add automatically the Unique ID contact (AskInterview), the AskTelephone , the AskEmail fields
If you want to see potential duplicates records, select the Tools menu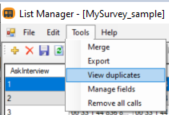 You can also create a sample list using the API