We propose you the ability to delete survey user data based on the phone number and/or email address.
First step is to define, in Supervisor, into Task properties window, which questions from your survey contain the telephone number and/or the email address: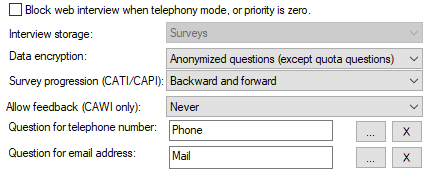 Then, in ribbon > Extra, click on the "Find Interviews" icon:

That will open a window where you can perform you search, based on phone number or email address: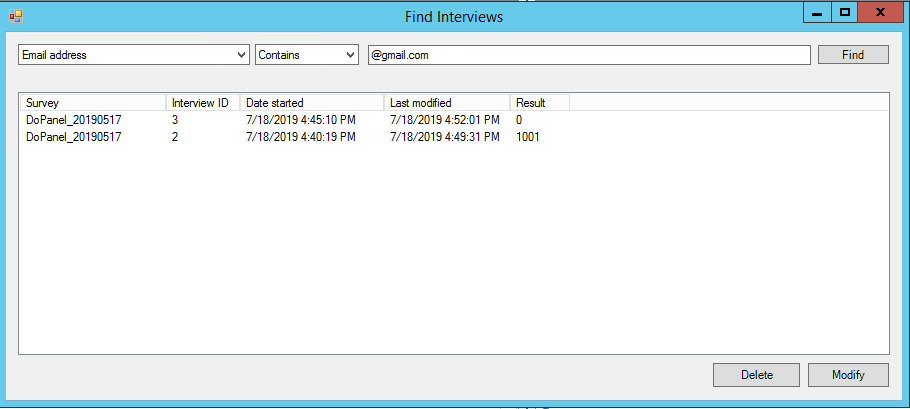 That will scan all survey data where you have set a phone and/r email address. From the list returned by the search, you have two possibilities:
> Delete: It will completely remove the data for this user on the selected survey.
> Modify: It will open the modify interview window on this specific interview.
And for those respondents who want to be forgotten you need to be able to demonstrate that you have deleted their personal information. Askia has introduced "Clean-up", a feature that will generate automatic reports for deleted tasks (surveys, lists, statistics). Existing features supporting the right to be forgotten include deletion reports. Askia advises to run the tool regularly while keeping track of the surveys that need removal from the platform. Once identified, the tool will erase all data related to this survey, whether or not it holds personal data.
See the cleanup article 🛠️