Supervisor, CATI, Face for windows (setups)
Our setups are free to download . However, check the minimum requirements before any installation :
if you don't know the version number to choose , contact your administrator / else the most recent version ....
In this directory , you'll find :
[Askia] Supervisor-setup...
[Askia] CATI-setup...
[Askia] AskiaFace-setup...
⚠️ Once downloaded, don't forgot to unblock the setup (Select the setup / click right / properties / unblock)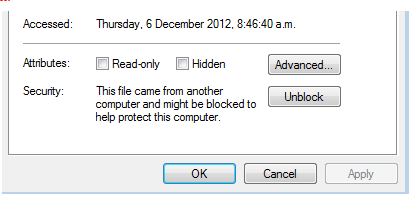 Field Solution's overview
Supervisor
Supervisor allows users to manage , from a single interface, all data collection modes:
License type

Desktop

User skills

Research Executive, Fieldwork Managers, Supervisors

Features

Fieldwork management, agents' monitoring, quotas, contacts list (samples), emailing, etc.…
One single interface to monitor all multi- modal fieldworks
Multi-site: Our solutions could be accessible remotely & virtually from a local site or a remote site
Internal or external listen in
See-in: Real time see-in of AskiaVoice agents
Real-time monitor of quotas
Real time monitor of contacts with quota availability
Reports
Emailer
Scheduled tasks based on events (update of external database)
CATI (Voice)
CATI is the agent application for telephone fieldwork:
License type

Desktop

User skills

Interviewer

Features

CATI interface (connected with the server)
Installation on PC
Local or remote connection (home sharing / external site) via an integrated softphone
Messenger tool to chat with Supervisor
Non-linear navigation possible (back / forward / jump to a question feature)
Face
Face is the offline application for CAPI agents:
License type

Desktop, Tablet, Smartphone (Android or IOS)

User skills

Interviewer

Features

CAPI interface in disconnected mode
Installation on PC (Windows) or on tablet or smartphone,
Synchronization upon request
Personal follow-up of quotas (global or per agent)
Ability to modify the interviews stored on a device (before any synchronization)
Web view