Design, analyse, surf, tools, lister, translator (Setups)
Our setups are free to download . However , check the minimum requirements before any installation .
If you don't know the version number to choose, contact your administrator or otherwise select the most recent version.
⚠️ Once downloaded, don't forgot to unblock the setup (Select the setup / click right / properties / general Bottom unblock)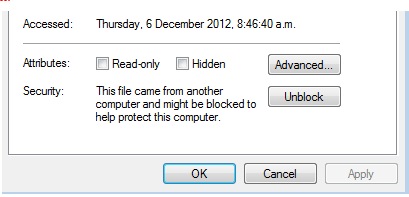 Solutions overview
Design
askiadesign allows users to:
create the questionnaire structure,
integrate simple and complex filter logic and
generate resposnive, dynamic screens whatever the data collection mode,.
Solution

Design

License type

Desktop
User skills
Researcher, Scripter
Features
• Creation of structure, routings , screens
• Multilingual : One single structure, several languages
• Multi-device: One single questionnaire whatever the device PC, smartphone, tablet
• Multi-modal : One single questionnaire, whether it's for CAPI, CATI , CAMI or CAWI
• Local Test (simulation on different resolutions, on different navigators)
• Insertion of HTML5 objects, multimedia's resources, etc…
• Libraries of questions, objects
• Importation from Microsoft Word with askiaword (additional module in Microsoft Word)
Analyse
askiaanalyse allows users to:
data process any survey
generate smart table results
License type

Desktop
User skills
Researcher, data processor, data manager
Features

Data processing, Evolved Table definitions and creation of variables
Significativity Tests (khi², T-test, Z-test, Anova, Wilcoxon, etc…)
Conditional Formatting
Backup of definitions in a re-usable portfolio for other surveys
Levels management
Weightings
Multivariate analysis (Specificities, linear regression, typologies, PCA)
lexicometry (dictionary, Word cloud)
Surf
askiasurf allows users to:
align data from multiple surveys simply and easily in order to allow you to perform analyses across multiple survey waves seamlessly.
reduce complexity when integrating multiple waves of data
let you manage ever-changing lists of responses or questions from one wave to another and to produce aggregate data without having to build new files.
License type

Desktop
User skills
Researcher, data processor
Features

Questions and answers alignment (no merge of database )
Questions alignment by Shortcut, Question code , long caption or short caption
Responses Alignment by caption, entry code or order responses
View of differences (types, number of responses, code, etc…)
Tools
Tools allows users to:
import / export data,
Merge data
License type

Desktop
User skills
Researcher, Scripter, data processor, data manager
Features

• Import / export (Dimensions, SPSS, triple-S, Fixed lenght ascii, delimited, SAS
• Merge databases , rewrite into a level

• Export time per interview and per question

• Generate random data