Survey data anonymisation
Due to some legislation about data privacy (see this article), we have implemented the Survey Data Anonymisation in Askiafield. This is an option to hide sensitive information.
First step is to select the information you want to anonymise in AskiaDesign, on question properties:

On supervisor side, in restriction properties, you can set restriction to hide or show anonymised data (Management > tasks > View anonymized interview data):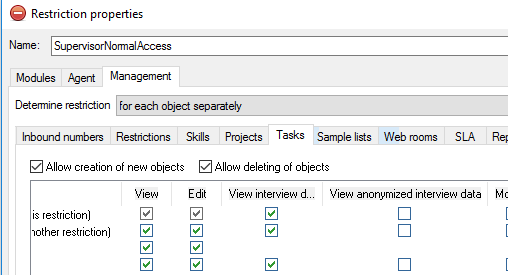 Without this restriction, a supervisor will see this in "Modify interview":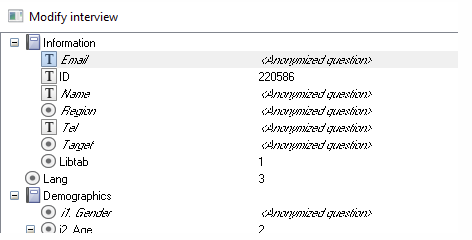 And supervisor can only export anonymised interviews to qes file: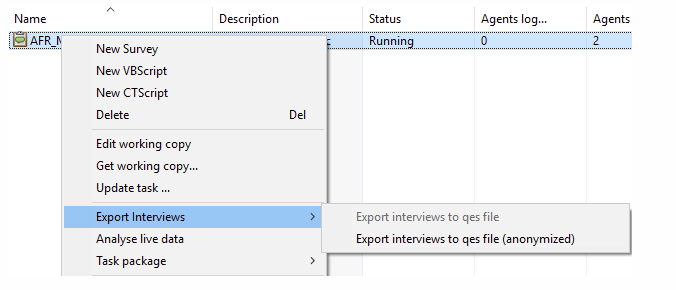 An anonymised qes doesn't contains any value for the anonymised questions.