Email address states in CCA
This article list the different email states into the database.
Introduction
After an invitation (or reminder) mailing has been sent to a batch of respondents from a sample list, CCA provides a fast way to visualize email status ( email read, email was bounced back, email has lead to a finished interview...etc)
This view is the list monitor, which provides a "statistics on mails" tab.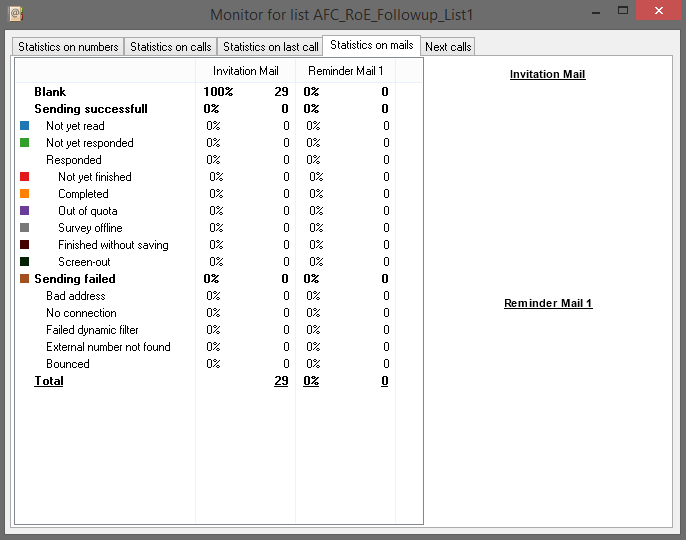 But sometimes this is not precise enough and individual respondent email status is required. This specific information about individual email states can be found in the SQL Lists database.
How to
To access the details for a specific sample list
Check the list's ID by double clicking on the list from the Supervisor interface

Open SQL management studio and browse the Lists database. The information about the list with ID XX will be contained in the table named AskEmailXX
AskType field
0 = invitation mail
1 = first reminder
2 = second reminder, etc.


AskState field
Here, CCA codes the last state for a specific address :
The result will give the emailing status